1. Inaugural Latino Hall of Fame
Max Garcia spent Tuesday night at the inaugural Colorado Latino Hall of Fame gala put on by the Latino Leadership Institute at the University of Denver.
2. 'Spicing' up the morning media
Von Miller is back on another media tour Wednesday morning talking all things Broncos, while also serving as an ambassador for Old Spice.
Brandon McManus recently hopped on the *Not Just Sports *podcast to bring awareness to his anti-bullying efforts while also talking about another passion of his — food.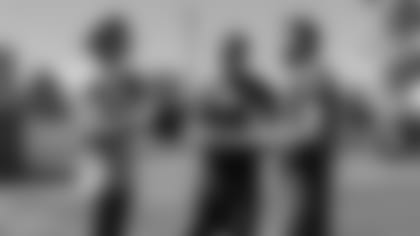 Ben Higgins of ABC's The Bachelor fame stopped by Broncos practice during training camp to film a scene from his new show, Happily Ever After. *Higgins proposed to his fiancé, Lauren, at the end of his *The Bachelor season, but on Tuesday night's episode, he's unsure of whether he wants their wedding to be nationally televised. So, at training camp, he asked two recently married Broncos for their advice.