Broncos fans may be used to former quarterback Peyton Manning's involvement with Papa John's, but there's a new face on pizza boxes in the Denver area. Emmanuel Sanders took to Twitter and Snapchat to show off the new look box -- just don't eat too much pizza before Sunday, E!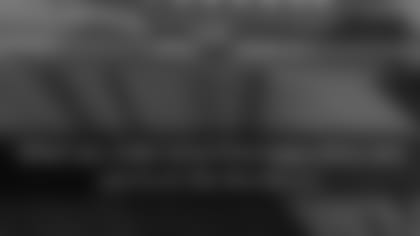 2. B Marsh continues to #BeAChampion Ahead of Sunday's road trip to Oakland, inside linebacker Brandon Marshall took an opportunity to give back.
3. Happy birthday to you!
Congrats to Jordan Norwood, whose daughter Franni recently celebrated her first birthday!
4. Watson joins the crew Dekoda Watson became the latest in a long series of Broncos players to join The Players' Tribune family, and he's already posted some inspiring words.