While I agree that Von Miller's talent is incredible and he is, or could be, a once-in-a-generation player, he sure does seem to disappear for stretches during the regular season. What can be done to see that dominant talent every week and not just the championship games?**
First, even dominant players will have subpar games. In his record-breaking 2013 regular season, Manning had one game where he finished with a rating below 80.0: the Week 12 fall-from-ahead loss at New England. In Indianapolis he didn't complete 60 percent of his passes and was sacked four times. These games happen.
Not every game for Miller was exquisite. But he never disappeared, even when he was limited to four sacks in the first eight games of the regular season.
In every game in which he didn't have a sack, he never failed to have at least three combined hits and hurries, according to ProFootballFocus.com's calculations. Miller actually averaged more hits and hurries in the games when he did not post a sack than the ones in which he did (4.1 hurries per game in games without at least one sack; 3.1 in games with at least one sack).
Remember, you don't even need one sack a game to be on a Hall of Fame pace, and sacks are much harder to get on a per-pass-play basis than they were 20 years ago, because of the improvement of quick-timing pass games in which quarterbacks get the football out faster. Further, just look at the decline in individual seasons with at least 12 sacks on a per-year basis:
1980s:
13.7 12-sack campaigns per year (not counting strike-shortened seasons)
An 11-sack regular season like Von Miller had would be roughly equivalent to a 13- or 14-sack season in the days of Reggie White and Lawrence Taylor. So Miller is doing just fine, and based on his hurries and hits, he is showing that talent on a consistent basis.
Why don't the Broncos use the transition tag on Malik Jackson?
Because if you use the franchise tag on one player, you cannot use the transition tag on another player in that same year.
I would expect the Broncos will look for a fullback, but as was the case with James Casey last year before he was released, they will try to find one with the versatility to play other positions and contribute on special teams. That is what could make Kansas State's Glenn Gronkowski so intriguing, since he lined up at tight end and in the slot during Senior Bowl week and made some good plays in the passing game in those spots during practice.
I'm sure they'll discuss him, because the number of names discussed by the Broncos' personnel executives is vast and covers pretty much every possibility. But with Max Garcia waiting in the wings and Louis Vasquez going into the final year of his contract, the Broncos are set there, and the door isn't closed on an Evan Mathis return.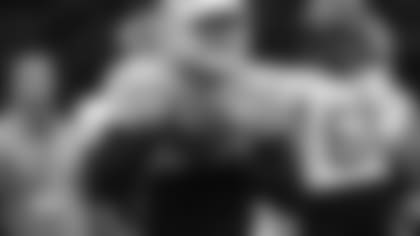 Is there a possibility that the Broncos could draft Dak Prescott?
There's a possibility of the Mississippi State quarterback, but there's a possibility of many others. At this point in the process, it's too early to narrow down the potential drafted quarterbacks except to say that unless they make a surprising trade up into the first dozen picks, Jared Goff and Carson Wentz aren't in the mix because they will be off the board long before the Broncos get their turn.
Prescott is a bit of a projection; he needs to get more comfortable under center, although I was impressed with how he adjusted during Senior Bowl week and how he did well at getting to the second read. His footwork is inconsistent, but if that is fixed, I think he can become an accurate NFL passer, because he has the necessary arm strength. Further, he possesses the necessary intangibles: leadership, locker-room character, etc. With time and coaching, he can become a quality NFL starter, but he cannot be rushed.
Hey Mase, I'm a Broncos fan out here in Virginia and I love reading your articles. Anyways I've always believed a good running game is key to winning championships. I feel that if Denver had a blue-chip RB that we could do some serious damage in the ground and pound attack. How realistic would it be for us to draft Ezekiel Elliott if he's still there and do you feel he could be that blue-chip back I'm talking about.
I had Elliott mocked to the Broncos, but given the rumblings I hear from other teams and the general reaction to his Combine workout atop his Ohio State film, the possibility of him dropping to the No. 31 pick appears remote.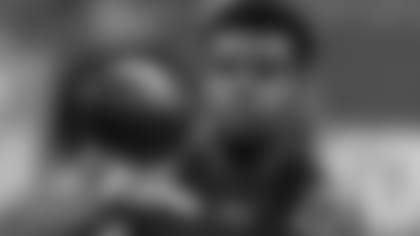 Elliott is the perfect blend of speed, power and elusiveness. He has some work to do in the passing game in a receiving role, but in pass protection, he is already a willing and capable blocker.
What separates him from Derrick Henry is his ability to evade defenders at the second level with open-field moves and his frame; he's 2 7/8 inches shorter than Henry, which creates a smaller target and gives Elliott a better shot at burrowing in short-yardage situations than Henry. Elliott's hands are also 1.5 inches bigger, making him a bit less of a fumble risk in sloppy conditions.
Beyond them, for every-down backs, I like Notre Dame's C.J. Prosise, Louisiana Tech's Kenneth Dixon (who looked very strong during Senior Bowl week, running with more power than I expected) and Alabama's Kenyan Drake, although it would be ideal if he could add 10 pounds, which might increase his durability.
San Jose State's Tyler Ervin is an intriguing change-of-pace possibility who could also project to work on kickoff and punt returns. I like him as an early third-day pick.
First let me say, I always look forward to the mailbag. My question is as much as I like the current logo do you see them looking at a new logo? I would like to see the old D back.
As for a new logo, don't plan on it. No uniform and logo changes are currently in the works, and unless the NFL changes its "one helmet" rule, do not expect to see the old "D" as part of a throwback uniform.
I get so many logo/uniform questions that I find myself thinking about them when I'm not working. As I walked around the recently completed Pat Bowlen Fieldhouse recently, I thought about the ancillary operational cost cost to change the logos, given the signage in and around that building alone. The current logo isn't going anywhere for a while. Besides, the Broncos have won three Super Bowls with it.
---
Submit a question for the next Mailbag!
The analysis, opinion and speculation in this story represents that of the author, gathered through research and reporting, and does not necessarily reflect the opinion of the Denver Broncos organization.