Based on the hype surrounding Devontae Booker from analysts from the local and national media, how likely is it that Booker overtakes CJ Anderson's starting job at some point this season? Does Booker's presence now make Anderson more expendable?
First, no ... Booker does not make Anderson expendable. The ideal situation for this offense involves two running backs, relatively interchangeable in quality and effectiveness, keeping each other fresh while also ensuring no drop-off if one is injured.
And if C.J. Anderson remains healthy, expect him to remain the top running back. Just take a look at Anderson's performance in the last 21 games he has played in which he was healthy -- the last eight regular-season games of 2014, the playoff loss to Indianapolis, and then his work from Week 8 onward last season after he recovered from the ankle injury that hindered him in the first six games prior to the bye:
Rushing yardage per game: 77.19
Yardage per carry: 5.08
Receiving yardage per game: 21.0
Yardage per reception: 7.74
Yards from scrimmage per game: 98.19
Touchdowns per game: 0.81
If you extrapolated Anderson's numbers over a 16-game schedule, you'd have these totals: 1,235 rushing yards, 336 receiving yards, 1,571 yards from scrimmage, 13 total touchdowns.
If Anderson maintains that rate of production, there will be little reason for him to not be the No. 1 running back if he remains healthy.
Please explain the differences between 3-technique and 5-technique and how some players are better at one vs the other. I thought I knew enough but evidently I need to know more.**
The basic difference is in the pre-snap alignment.
The three-technique defensive end lines up on his side of the line of scrimmage between the outside shoulder of the guard and the inside shoulder of the tackle, over the B-gap. A five-technique end aligns himself over the outside shoulder of the tackle, at the C-gap. (The A-gap sits between the inside shoulder of the guard and the center.)
The numbering of techniques is widely credited to Paul "Bear" Bryant. However, according to a passage from his 1960 book Building a Championship Football Team (via trojanfootballanalysis.com), Bryant credits the system to O.A. "Bum" Phillips, the former defensive mastermind and NFL head coach for 11 seasons -- who, of course, was the father of Broncos Defensive Coordinator Wade Phillips:
After coaching for a number of years and always trying to find something that would make football easier to understand for the average player, I came upon a system of defensive numbering that has proven very valuable to me since then. In the past I have used many different defenses. I always employed the technique of giving each defense a "name." Most of the time the name had little in common with the defense and this confused rather than helped the players.*
After discussing the possibility of the numbering with my own and other college and high school coaches while at Texas A&M in 1956 I finally came across a feasible plan for numbering defensive alignments. I must give credit to O.A. "Bum" Phillips a Texas high school coach for helping work out the solution as he experimented with the numbering system with his high-school team.
An easy way to remember it is by knowing that even-numbered techniques are lined up directly over an offensive lineman:
0-technique: A nose tackle lined up over the center. 2-techinique: A defensive tackle over a guard. 4-technique: A defensive end over a tackle. 6-technique: A defensive end over a tight end.
Odd-numbered techniques are over the gaps -- 1-techniques are between the outside shoulder of the center and the inside shoulder of the guard, 3-techs between the guard and tackle, 5-techs outside the tackle, and 7-techs outside the tight end.
Size and skill set differs for each technique. A 250-pound defensive end can have some value as a 5- or 7-technique end (typically in a 4-3 alignment), because he can use his speed to get around the outside of a tackle. But to be a 3-technique and work from the inside, you need to be between 280-300 pounds and tall (preferably 6-foot-2 or greater, or in possession of long arms).
If you have unusually athletic 3-technique ends like Derek Wolfe and Malik Jackson, you can use them as 5-techniques, because they have the speed to be threats from the outside and can create mismatches in one-on-one situations against opposing tackles. (If Adam Gotsis develops as hoped, he could be next in line to be used like this.)
Love the Mailbag! Do the free agents that left the team get invited on the trip to the White House -- i.e. will Brock Osweiler, Malik Jackson, Danny Trevathan, etc. go to the White House with the Super Bowl 50 champs to meet the President?
Thank you, and, yes, they will. The White House invitation was extended to the championship team, so the players and coaches who were a part of it are all welcome to come, even if they have moved on to other teams.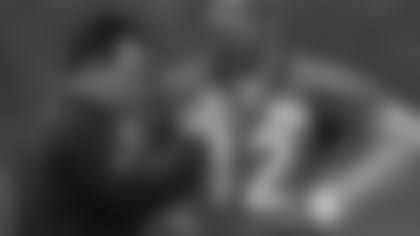 Are you in favor of starting Paxton Lynch right off the bat? I don't see how this can stunt his growth as a player. I think the more time he has under center the better, even if he struggles. Brock had four years and still looked mediocre at best.
I'm always in favor of any team starting its best quarterback. If Lynch outplays Mark Sanchez and Trevor Siemian over the next three and a half months, then, yes, you should start him.
Given that nearly all of the primary reasons behind this team's world-championship season return intact -- its recent Pro Bowl defenders, its 1,000-yard receivers, a running back who carried the offense in the postseason, the Super Bowl 50 MVP, a kicker who was perfect in the postseason, etc. -- you owe it to the entire roster to play the quarterback that gives you the best chance to win, not the quarterback who has the most long-term upside. So if Sanchez is head and shoulders above Lynch when September begins, he has to be the starter. But if Lynch is at least equal to Sanchez, and Siemian hasn't matched either of them, then by all means, play the kid.
Start by lathering two pumps of hand sanitizer on the affected hand.
Then soak the hand in a warm bath of soapy water -- preferably with an antibacterial soap.
If there is a wound on the hand, apply an antibiotic ointment to the wound, then dress it appropriately.
Repeat the process three times each day for five days.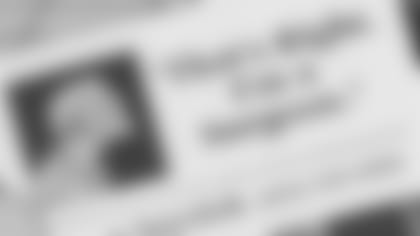 If you still detect any contamination, consult a physician, veterinarian or Moe Szyslak. ("That's right; I'm a surgeon.")
Do you think that the Broncos make it a point to even out veterans with younger talent at positions? For instance, not having any one position consist solely of veterans OR consist solely of 0-4 year players?
It's not necessarily about evening out veterans with younger talent, but ensuring that you are covered in the long term in the event of free-agency losses. For instance, take the safety position, where the Broncos drafted Justin Simmons and Will Parks. Each of their first-team safeties has a contract that expires in the next two years (Darian Stewart after this season; T.J. Ward after the 2017 season).
To anticipate the possibility of free-agent departures, you want to have young talent being groomed.
My dad was a Bronco in the 1960s, and I have been a fan since I was born. The media seems to discount our team every year, no matter how good we are, or whether we win or not. Why is a certain online publication putting us as a 7-9 team, even behind a supposed 8-8 San Diego team? I mean really, we lose two defensive players and an unproven QB and we are a losing team not making playoffs?! How peeved are you about that assessment?**
I couldn't care less about predictions.
Some of the players will use them as fuel, and if it works, there's no problem with that. Whatever it takes. It's like what Bill Walsh said about players being 100 percent fresh for an upcoming game, "In some cases it may mean a lot of sex; in others, none -- I don't know." He got his players to laugh about that, but his point is true: Proper preparation is something different for every player. If it works, and it's legal, do it.
But there are so many opinions and prognostications out there that I find it's best to just ignore them. There's too much noise out there; if you pay attention to it, you won't hear the stuff that truly matters.
My job is to cover the team, not get all bent out of shape over what people think might happen. It's pointless. Predictions give people something to talk about, and that is the extent of what they offer. It's like drinking a glass of air. My only comment on predictions will typically involve encouraging people not to make too much of them -- as was the case with the Football Outsiders projection relayed via ESPN.
(Football Outsiders has defended this by saying that their site's system for making projections has been altered since then, and that it placed Miami last and had Minnesota emerging as a contender. That's fine, but FO was willing to share the projections of its old system for mass consumption via ESPN.com, so obviously at that point, it put stock in its methodology. Further, one season under its altered system, which it used for forecasts closer to the 2015 season, isn't enough to convince me of its effectiveness. So I will encourage fans not to panic at a 7-9 projection.)
Like anyone else, I make predictions from time to time, but I'm not going to sit here and declare myself an oracle or offer the illusion that I know what might happen. I'm often wrong. If I had foresight to know what was going to happen, I'd forecast the weather or, last August, I would have taken Leicester City at 5,000-to-1 odds to win the Premier League, in which case I'd be retiring right now.
To your suggestion that the media discounts the team "every year" ... sorry, I don't buy that one bit.
I recall plenty of outlets predicting Super Bowl appearances for the 2013 and 2014 seasons -- and even some predicting the Broncos would make a third consecutive Super Bowl appearance in the 1999 season, even after losing John Elway to retirement.
Predictions usually reflect perception, which does not always reflect reality. I'd rather keep my focus on what is, rather than what someone with no more insight than myself believes might be.
---
Submit a question for the next Mailbag!
The analysis, opinion and speculation in this story represents that of the author, gathered through research and reporting, and does not necessarily reflect the opinion of the Denver Broncos organization.