Would you say thay there is enough game film on Trevor Siemian for Defensive Coordinators to have a "book" on him and game plan on his tendencies? If so, then how do the Broncos counteract?**
This is something I've discussed in past video Mailbags -- how Siemian's development would be in large part determined by how he adapted to teams that were better able to scheme against him as his regular-season repetitions accumulated.
In this case, the best friend of Siemian and the passing offense in general will be a functional ground game, not only to get the defense off balance, but to open up the play-action game that is so essential to the long-term success of this scheme. If the playfake gets the defense to hesitate -- whether Siemian stays in the pocket or bootlegs -- the Broncos will get more favorable coverage downfield than they saw from the Chargers last week.
But without a ground game that is able to get moving on early downs, Siemian will continue to face third-and-longs, which effectively removes the play-action from the equation while allowing defenses to lay back and prevent gains to the sticks and beyond, conceding underneath routes and taking their chances that the receiving target can't get to the line to gain on his own after the catch.
A key comment this week was when Kubiak discussed getting more carries for Devontae Booker -- while not taking carries away from C.J. Anderson. The Broncos have to run the football more, and have to run it more effectively, otherwise, this offense will remain as stagnant as it has the last two weeks -- no matter which young quarterback takes the snaps.
With Ty Sambrailo and Jeff Heuerman both inactive last week and not on the injury report coupled with their relative ineffectiveness on those rare occasions when they do play, is it time to cut our losses with them?
Sambrailo and Heuerman have played a combined nine regular-season games. Both have dealt with significant injuries that necessitated lengthy rehabilitations, costing them not only regular-season playing time, but offseason work. Teams that emphasize the draft-and-develop process don't cut ties with Day 2 draft picks when they've barely had a chance to develop because of injuries. Let's see where they are at the end of the year, and then what happens in the coming offseason.
During the San Diego game, I thought the offense was very conservative. Maybe it was because of the lack of time for the QB but it looked like we were only trying short passes. Did it look that way to you?
Siemian threw short passes when the coverage dictated it or when pressure forced him to deliver the football. You want him throwing downfield when coverage looks like this?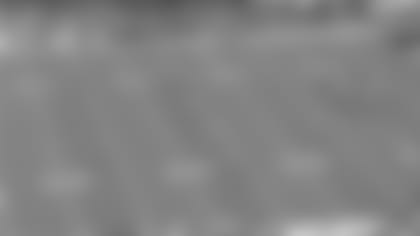 "Sometimes they make you do that if you can't hold on to the ball from a protection standpoint or what they are doing coverage-wise," Head Coach Gary Kubiak said.
Hey Mase, when the team reviews game film, what is the source of the footage? Do the Broncos have their own film crew, and do they ever utilize the televised network broadcast?
The Broncos have their own video staff, a five-man crew comprised of director Steve Boxer, manager Gary McCune and assistants Kurt Horiuchi, Chris Kirchner and Gresham Oliver. The staff shoots "All-22" footage from high above the 50-yard line and above the end zone. There generally isn't much use of the broadcast, unless there is something to be gleaned from a close-up; virtually all of the study and evaluation comes from the All-22 shot by the video staff, although copies of the broadcast are archived and available for internal use.
What type of player is Billy Turner when it comes to fitting in our scheme and what do you think our plans with him will be? Also, if he doesn't work out what are the chances that we make a move for a guard?**
The plan is to get him on the practice field and see how well he settles in and gets up to speed and in the scheme. His athleticism and footwork, particularly his ability to move laterally off the snap, makes him a fit for zone blocking; the Dolphins were a zone-blocking team in 2014 when they drafted him, and his position coach in 2014-15 was John Benton, who worked eight seasons under Kubiak in Houston.
And I doubt Turner's development will impact any decision as to whether to trade for a guard or not.
Love what you're doing and the insight, however, I have a suggestion rather than a question for the upcoming MNF game. Instead of the crowd shouting IN-COM-PLETE when the opposing team misses a pass, how about we shout, BROCK-YOU-SUCK! or use it in tandem, one after the other. Thoughts?
Sorry, I completely disagree with you, Harvey.
Let the bitterness go. Osweiler made the choice he felt was right for him, and all sides moved on. Instead of going to the stadium to jeer an opponent, how about channeling that into supporting those wearing Broncos uniforms? Don't go low. Take the high road.
Hi, I was wondering how I would go about trying out for the Broncos? Thank you.
There are no open tryouts for NFL teams. If you are not in college or do not have college eligibility, your best bet would be to go to an open tryout of an indoor football team and try to make your way there.
Cool Ranch ... soda, that is.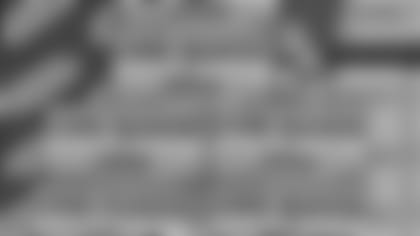 Submit a question for the next Mailbag!
The analysis, opinion and speculation in this story represents that of the author, gathered through research and reporting, and does not necessarily reflect the opinion of the Denver Broncos organization.