When is Trevor Siemian going to say, "Omaha!" He is the heir apparent to Peyton Manning. Any chance of Peyton coming back to finish his training?
There are other words that can be used pre-snap. I say let "Omaha" go and let it belong to Manning. It's part of his legacy.
Let Siemian establish his own identity. Better that than to have him be a boat "against the current, borne back ceaselessly into the past," as F. Scott Fitzgerald wrote. If you've followed the Broncos for at least the last 18 seasons, you know how the shadow of a legend can be unfair to those that follow. Let Trevor Siemian be the best Trevor Siemian he can be.
And as for Manning coming back, don't count on it. Although Siemian learned a great deal from Manning's example, the person primarily responsible for the young quarterback's development has been, and remains, Greg Knapp, the only position coach Siemian has had as a pro. Further, Manning wants to let his former backup be his own man and find his own way.
Dekoda Watson has been productive all pre-season. I know it's a deep crew, but I think he's a keeper. What are your thoughts?**
As the fifth outside linebacker, he's an improvement over Lerentee McCray, who wasn't as explosive off the edge. He also is a core special teamer, and on defense, will be necessary for a four-man rotation if Ware's back problems return.
There seems to be a consensus that offensive linemen just aren't as pro-ready today as defensive lineman are. What do you think is a reason for that?
Just watch college football and see how few teams run pro-style offenses, have every call come from the sidelines via poster boards or have their offensive linemen use three-point stances. Even though college teams pass the ball more than ever before, never has the transition for quarterbacks and offensive linemen been more steep than it is today because the tactics are so different.
The speed and generally sound tackling (compared to college) of pro defenses hinders the effectiveness of spread tactics at the highest level, and more and more schools are adopting the look-to-the-sideline-signs manner of calling plays, so you can expect the strategic dichotomy between college and pro football to continue growing.
With the NFL actively trying to do away with kickoffs, do you think they could implant a system that would give teams one point for kicking it through the uprights on kickoffs?**
I have occasionally espoused that idea -- and like it in theory. But I don't see it happening, because it's the type of radical change that you don't see in the NFL, which more typically goes for incremental changes that are first researched for years and tested in the preseason, as seen with the extra point, for example.
(Further, it would make games played at 5,280 feet above sea level odd, with a passel of "singles" dotting the box score. Weird scorelines would result; if that rule existed with this current Broncos defense, you might see the Broncos winning games by scores of 14-4 and 13-4, which are typical Atlanta Braves defeat margins when Aaron Blair is pitching. Games in Denver would be fundamentally unlike any others, and that might be enough to prevent giving one point for kickoffs that split the uprights.)
With the struggles we have at RG, is there any chance we try to sign Josh Sitton or Jahri Evans while still having enough cap space to re-sign Sanders?**
Thank you for your great insights every week and ALL year!
Appreciate the kind words. Don't count on the Broncos adding one of those veterans. Cap space isn't the issue, because the Sanders extension is about future years; adding a veteran offensive lineman would not keep them from getting Sanders done. It's more about fit and chemistry.
Remember that in 2015, the Broncos added Evan Mathis at a relatively late point in the preseason. The campaign that followed was up-and-down. Even a quality veteran like Mathis was last year needs time to adjust and gain cohesion. At this point, the Broncos feel the better bet is to ride with players that have been there throughout the offseason and preseason, even if they were limited to mental repetitions for multiple weeks during OTAs and training camp.
Any chance the Broncos bring back Shelley Smith for some depth on the line? He fits the scheme well and is better than the backups.
No, because the Broncos had the opportunity to take a long look at him last year and determined he didn't fit what they wanted as well as other players, and there is no indication that their opinion has changed, especially with the addition of rookie Connor McGovern as a potential swing backup and future starter.
How do you rank the Broncos in the Westest Conference??
"Westest" would be the bestest if it existest.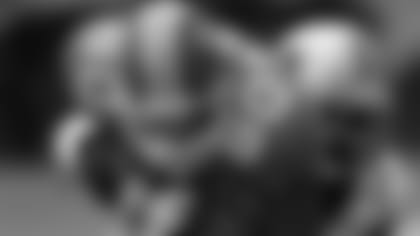 Since there is a rule in place that keeps us from wearing the good ole Orange Crush uniforms ... Is there some place we can ask the NFL to change the rule or make an exception to policy for Thanksgiving Day games? Also, if they put the rule in place in 2013, we still did not try to wear the throwbacks in that 12-year span, why is that?
You can ask, but do not expect any change, because of how the one-helmet rule came into being in 2013: in the name of player safety. The NFL's NFL's Head, Neck and Spine Committee and the Player Safety Advisory Panel recommended in 2013 that only one helmet be used per season. The committee cited the increased risk of a player wearing a helmet that was not properly fitted when he wears a different helmet for one week. Until and unless there is research to prove otherwise, I don't expect the league's stance to change in the near future.
As for not trying to wear the throwbacks, that was because the Broncos designated the orange alternate jersey -- now the primary jersey -- as their third jersey, and first wore it in 2002, one year after the last appearance of the classic uniform. Teams had the option of designating a throwback with a different helmet as their third uniform before 2013; clubs that exercised this option included the Falcons, Buccaneers, Patriots, Steelers and Eagles.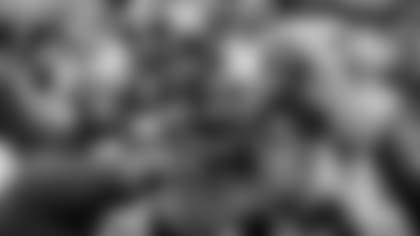 As you recall, in 2009, original AFL teams had the option of wearing their old uniforms -- including different helmets -- to commemorate the 50th season since the league was founded by wearing a throwback uniform. But instead of going with one of their orange throwbacks, the Broncos chose their original brown-and-yellow scheme (brown and white on the road).
For that year, I loved the choice, although I believed that the best idea was to spend that year wearing a combination of all uniforms from all eras -- four games in the original uniforms, four games in mid-1960s "crazy horse" uniforms, four with the iconic "D" on the lighter blue helmets with orange jerseys and four with the modern blue jerseys and helmets, which was the current primary look at the time.
Maybe for the 60th season in 2019, the current helmet restrictions will have vanished and the Broncos could have that year saluting all eras of team history? Let's throw that alongside my standing proposal that teams do away with having to wear white (or a light color like gray) when the other team wears its colored jersey, and instead go with the soccer convention of having teams wear their primary colors as long as they aren't the same.
(North Carolina and Georgia did that in their game Saturday, and it looked gorgeous. Imagine a Broncos-Raiders game with Denver in orange and the Raiders in black. Or imagine the Thursday night opener with the Broncos in orange and the Panthers in black or electric blue. I know I make the point often, but this needs to happen.)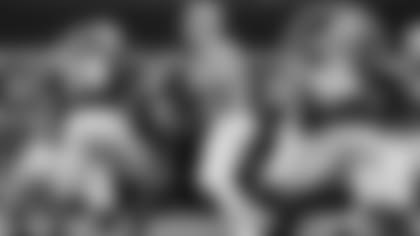 ---
Submit a question for the next Mailbag!
The analysis, opinion and speculation in this story represents that of the author, gathered through research and reporting, and does not necessarily reflect the opinion of the Denver Broncos organization.