Would it make sense to let von walk and keep Danny, Malik, Brock, Hillman and upgrade Barrett and Ray to Miller's position? I love Von, I feel bad for even thinking that question.
No, it wouldn't. And with the right moves and cap management, not only can you keep Von Miller, but some of those key players, as well. Shaquil Barrett can be kept at a controlled cost for the next three seasons; Shane Ray for the next four (if the Broncos eventually choose to exercise their fifth-year option on Ray, which would be for the 2019 season). Negotiations are under way with Malik Jackson and Brock Osweiler.
When establishing priorities, you must ask one question: Is this talent replaceable? Then the most irreplaceable talent becomes Job No. 1. Von Miller is arguably among the five most irreplaceable players in the league today, and he's fast becoming an iconic Bronco. If he continues on his trajectory, fans will wear Miller jerseys to Broncos games for the next 40 years. You don't build a team -- or a franchise's legacy -- by letting a unique talent like him depart.
Miller is a player unlike any the Broncos have ever had. The price tag on his contract will be high, but it's hard to argue that he is not worth it.
If Peyton does retire, what does this mean cap space wise and could it help us, sign a Danny Travathan or even Malik Jackson?
A Manning retirement would create $19 million of cap space, which is obviously massive, but between Jackson and Brock Osweiler, would quickly be spent. Elway said Thursday that Trevathan would test the market, and while that is a tough decision, it's influenced in part by the restricted-free-agent status of Brandon Marshall (and raise to go along with it) and the team's faith in Todd Davis to be a starter if called upon.
Andrew, I have a lot of concern about Brock. I know that he did a great job coming in and playing 7 games last season but here's my concern, his long skinny legs. Has anybody given thought about those knees not holding up through a full season? I know that all quarterbacks take a beating, but Brock was hit hard and often, and I'm concerned that he will not make it through a full season, has anybody thought about that, or is it just me being paranoid? I absolutely love your segment and your reporting!**
Appreciate the kind words.
Peyton Manning also had the same kind of legs and a similar build (albeit with three fewer inches on his frame), and he came through 18 seasons with minimal knee issues. The number of hits Osweiler absorbed last year is a concern, and a key part of his development will be his ability to step up and away from the pass rush rather than drifting in the pocket, which leads to collisions and sacks.
Another key step he will need to take will be doing a better job of identifying corner and safety blitzes before the snap; a failure to diagnose one against San Diego led to a rough hit and a strip-sack fumble.
What's your opinion on Christian Westerman, a guard out of Arizona State? I think we certainly could use more depth on the offensive line and I think he is a perfect fit for our offensive line and depending on where he falls in the draft, we would have a good chance at grabbing him in the draft.
I think Westerman settles in as a mid-to-late Day 2 pick. He plays with intelligence, and in terms of upper-body strength relative to size, Westerman is about as good as you'll find in this year's draft class, which bore itself out in his bench-press result at the Combine (34 repetitions).
His lateral movement is better in terms of timing than it is on the film, but that means there's growth potential there. He probably needs to strengthen his lower body a bit to get better leverage and improve his drive off the snap. But there's a lot you can work with, and he displays good vision to make blocks at the second level; I can see him springing some big gains for running backs in the NFL.
Hey Mase, I've been reading your segment for the past two years and I believe you do a great job, keep it up. Now my question is, I love Malik Jackson, has been one my favorite defenders since he has started, but due to him being a free agent and us possibly not being able to keep him due to our salary cap, who do you think we would fill his position? I feel Kenny Annuike would be a good replacement.**
I expect Anunike to have an expanded role within the defensive end rotation, whether Jackson returns or not. But if Jackson does leave in free agency, it's going to take a village to replace him, and won't rest solely on Anunike's shoulders.
Vance Walker can provide the power; Kenny Anunike has speed and quickness. The draft and free agency could provide reinforcements, and if Antonio Smith returns, he'll be in the mix, but if Jackson leaves, I think Anunike will be a part of the solution. The extent of Anunike's presence will depend on his health; although his potential is massive, he needs to avoid the kind of injuries that have derailed him the last two seasons.
Talent and explosiveness and moves are not the question for Anunike; injuries are.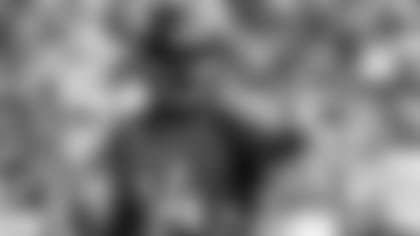 How much longer do you think the Broncos will stick with Cody Latimer? Given the emergence of Norwood and Fowler it seems like it may be time to move on from Latimer. Disappointing as he has never seemed to turn into the great playmaker I thought he could be.
I expect at least this year, if not longer. He showed some signs of development last year in his offensive role, and by the end of the regular season he was one of the Broncos' best special teamers, along with Kayvon Webster. His growth in that phase should help give him confidence.
But there's no doubt that this year will be crucial.
With Jordan Norwood and Andre Caldwell free agents and cap space tight for obvious reasons, the Broncos need Latimer and Fowler to continue their development. You can also expect practice-squad receiver Jordan Taylor to factor into the mix. With their projected progress, the Broncos don't go into the draft with a need at receiver -- which is good, because this year's class doesn't have the depth and quality of previous years.
What about them? There are no new colors. The Broncos will continue to wear orange and blue.
---
Submit a question for the next Mailbag!
The analysis, opinion and speculation in this story represents that of the author, gathered through research and reporting, and does not necessarily reflect the opinion of the Denver Broncos organization.