In the next two weeks, the college all-star games seize the spotlight. Practices for the East-West Shrine Game in St. Petersburg, Florida, and the NFLPA Collegiate Bowl in Carson, California, begin Monday. Seven days later, approximately 100 prospects will descend upon Mobile, Alabama, for the Senior Bowl.
In terms of building draft stock, those games are probably more important than the actual bowl games of previous weeks. West Virginia quarterback Will Grier, for example, bypassed the Mountaineers' Camping World Bowl loss to Syracuse, but will take part in the Senior Bowl.
Nevertheless, the holiday slate of games was still filled with some performances worth noting as these prospects go through the draft ringer in the next four months.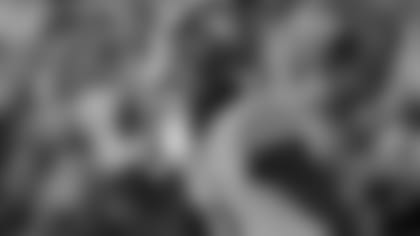 Edge rusher Josh Allen, Kentucky
Barring something unforeseen, a player named Josh Allen will be selected in the first 10 picks for the second straight year. Kentucky's Josh Allen capped a 17-sack senior season with three sacks in the Wildcats' Citrus Bowl win over Penn State, capping a career-ending burst of seven sacks in his final four games.
Allen has committed to play in the Senior Bowl, and even with two or three potential first-round quarterbacks in the game, Allen seems likely to be the first Senior Bowl player picked in this year's draft.
WR Hakeem Butler, Iowa State
All that was missing from his college finale in the Alamo Bowl was a touchdown. But the 6-foot-6, 225-pounder did just about everything else, catching nine passes for 192 yards, good for a 21.3-yards-per-catch average that nearly matched a season-long pace of 22.0 yards per reception, the third-best in FBS.
RBs Darrin Hall and Qadree Ollison, Pittsburgh
You can lump these teammates together because they will suit up on the same sideline once more at next week's East-West Shrine Game.
The 6-foot-2, 225-pound Ollison had the better season-long yardage total, averaging 6.3 yards per carry and rushing for 1,213 yards, a total bolstered by a 235-yard rampage through Virginia Tech that included a 97-yard touchdown.
Hall, a 5-foot-11, 225-pound back, not only had the better season-long per-carry average -- 7.5 yards per attempt -- but was the primary ballcarrier in the Panthers' 14-13 Sun Bowl loss to Stanford, rushing for 123 yards and a touchdown on 16 attempts.
Pitt's history of producing quality running backs -- a long tradition continued by Steelers standout James Conner this season -- bodes well for Hall and Ollison's chances in the NFL.
With Justin Herbert opting to stay at Oregon for his senior season, Jones could be the biggest beneficiary, as he could find himself as the third quarterback taken behind Ohio State's Dwayne Haskins and Missouri's Drew Lock.
After an early interception in the Independence Bowl, Jones bounced back by leading Duke to touchdowns on its next five drives, going 20-of-24 for 289 yards on those series as the Blue Devils cruised to a 56-27 win. Four days later, he declared that he would forego his senior season to turn pro.
Accuracy questions linger about Jones, as it took that performance to get his completion percentage above the 60.0 benchmark for the season. He completed 56.7 percent of his passes in 2017. Jones also threw 20 interceptions over the last two years, and his plus-10 touchdown-to-interception margin in that span is easily surpassed by fellow prospects Lock (plus-41), Haskins (plus-45) and Grier (plus-51).
His size (6-foot-5) will be an attribute, as will his background in Duke coach David Cutcliffe's offense. But did Cutcliffe's coaching simply maximize Jones' ability, or will it set him up for future success? That debate will rage over the next few months for one of the draft's most polarizing prospects.
Because Jones graduated from Duke in December, he is eligible for the Senior Bowl in spite of only playing through his junior year, and accepted his invitation to the game last weekend. Wyoming quarterback Josh Allen capitalized on this recent rule change last year and solidified his standing as a top-10 pick last year, going to the Buffalo Bills with the No. 7 selection.
RB David Montgomery, Iowa State
A typically determined performance in the Alamo Bowl allowed Montgomery to cap his career with his seventh 100-yard game of the season. He averaged 4.8 yards per attempt on 26 carries despite having no runs of over 20 yards, getting much of his yardage after contact. Montgomery also caught four passes for 55 yards, his highest single-game yardage total in 20 games.
According to Pro Football Focus, Montgomery forced an FBS-leading 100 missed tackles during the 2018 season, surpassing his total of 86 in 2017 -- which also led FBS, along with 2018 Seahawks first-round pick Rashaad Penny.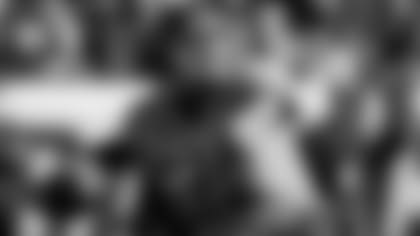 QB Easton Stick, North Dakota State
One would be remiss to overlook Carson Wentz's successor with the Bison, who guided NDSU to its second consecutive FCS title and fourth in the last five years. He capped his career by accounting for 12 touchdowns in his final three games -- six on the ground and six in the air -- including two scoring passes and three touchdown runs in the Bison's 38-24 championship-game win over Eastern Washington last Saturday.
Stick is slated to play in the East-West Shrine Game, whose quarterbacks include Boise State's Brett Rypien and Mississippi's Jordan Ta'amu. None are considered first-day prospects, but all have a chance to work their way into the Day 2 conversation with outstanding work next week and at the NFL Scouting Combine.
QB Jarrett Stidham, Auburn
Like Jones, Stidham benefits from the recent rule change allowing fourth-year junior graduates to take part in the Senior Bowl, and he will be one of the eight quarterbacks working that week
Stidham finished with a flourish, going 15-of-21 for 373 yards and five touchdowns in Auburn's 63-14 Music City Bowl win over Purdue. He set career highs for touchdown passes and yardage per attempt (17.8) in the romp. However, it must be noted that his work came against a struggling Purdue defense that allowed 36.3 points per game in the Boilermakers' last four regular-season contests.
DT Christian Wilkins, Clemson
Alabama's Quinnen Williams -- who turned pro along with three other teammates Friday -- will likely be the first defensive lineman off the board. But the reason why this year's defensive-line class is regarded as the best in many years is because of the abundance of prospects like Wilkins, who had a career-high 6 sacks and 14 tackles for loss in his senior season
Quick and agile, the 6-foot-4, 300-pound Wilkins finished with a half-sack in each of the Tigers' College Football Playoff wins -- a 30-3 Cotton Bowl rout of Notre Dame and last Monday's 44-16 romp over Alabama in the national championship.
Wilkins and his edge-rushing teammate, Clelin Ferrell, were both invited to the Senior Bowl, although either has yet to officially accept the invitation.