Denver Broncos | 7K Denver
About the 2020 Virtual Broncos 7K
The eighth annual Broncos Fit 7K is going virtual in 2020 and will support the Broncos Charities COVID-19 relief efforts and the National Sports Center for the Disabled.
Due to the uncertain circumstances surrounding the COVID-19 pandemic, the Denver Broncos annual Labor Day event will be a virtual experience this year.
The virtual event will kick off on Saturday, September 5 at 8:30AM. Participants will have until 11:59PM Monday, September 7 to submit their times and complete their 7K.
Participants are encouraged to take social distancing precautions while completing the virtual event while staying a minimum of 6 feet apart from other participants.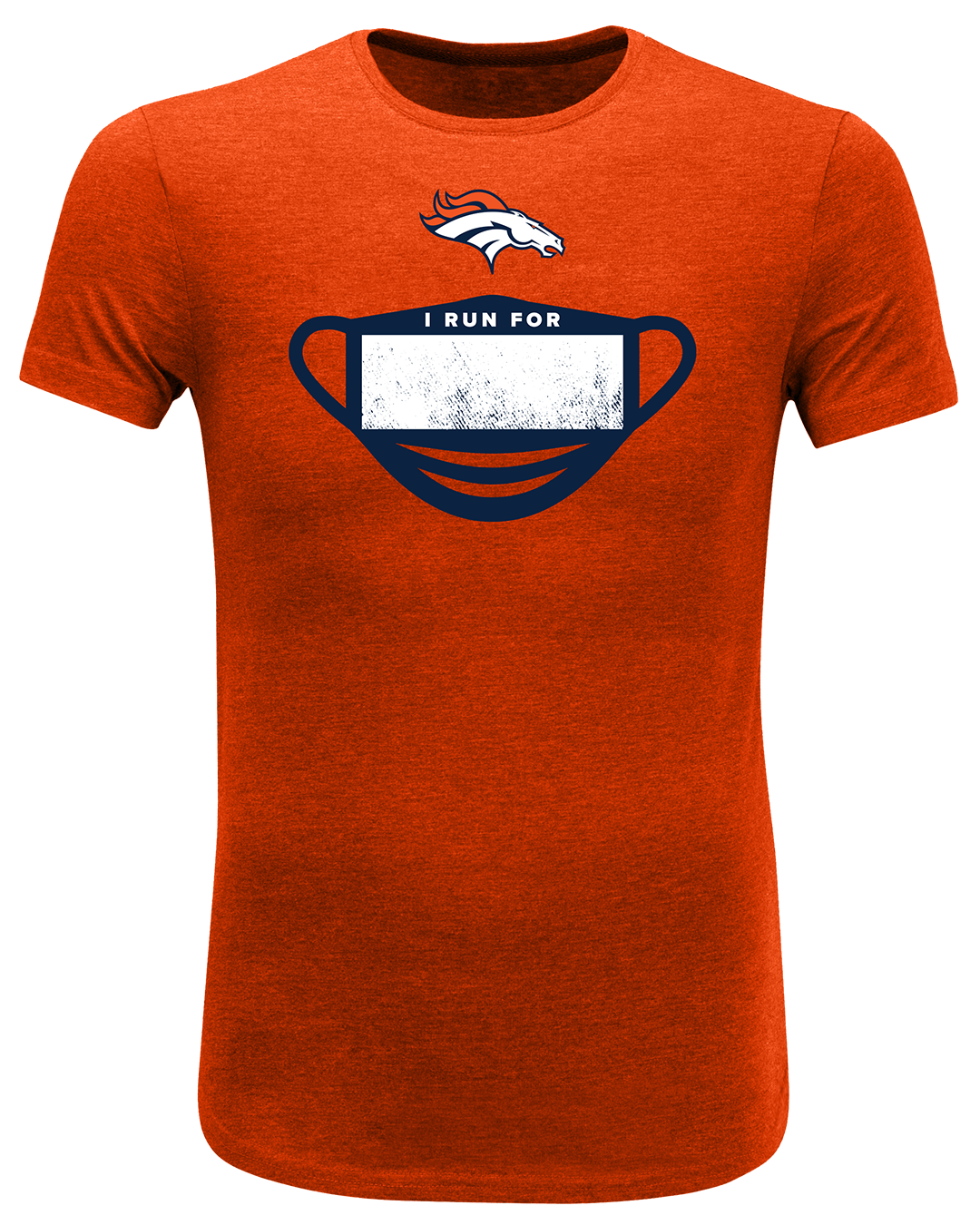 WHY DO YOU RUN?
This year has been full of challenges and change.
As we all embrace our new normal, we want to showcase how members of Broncos Country have motivated themselves throughout 2020.
Running is all about motivation and this year, we ask Broncos 7K participants to tell us what inspires them to run. Is there a cause, a person, or a special reason you run?
Fill in the blank on your event T-shirt and run you own 7k this Labor Day weekend to share with us your reason.
Paid participants will receive the official Virtual Broncos 7K T-shirt, race bib and finisher's medal.
Broncos Country,
As we face a difficult time with the spread of COVID-19, we at the Broncos are committed to continuing to make a positive impact in our community — and we hope you'll join us in that effort, too.