Denver Broncos
Broncos Country,
As we face a difficult time with the spread of COVID-19, we at the Broncos are committed to continuing to make a positive impact in our community — and we hope you'll join us in that effort, too. We may have to stay isolated from person to person, but we can still stick together in our endeavors as friends, family and neighbors to make sure those who need the most help can receive it.
Please read on to see how you can support organizations in the Denver metro area as they work to help people impacted by COVID-19.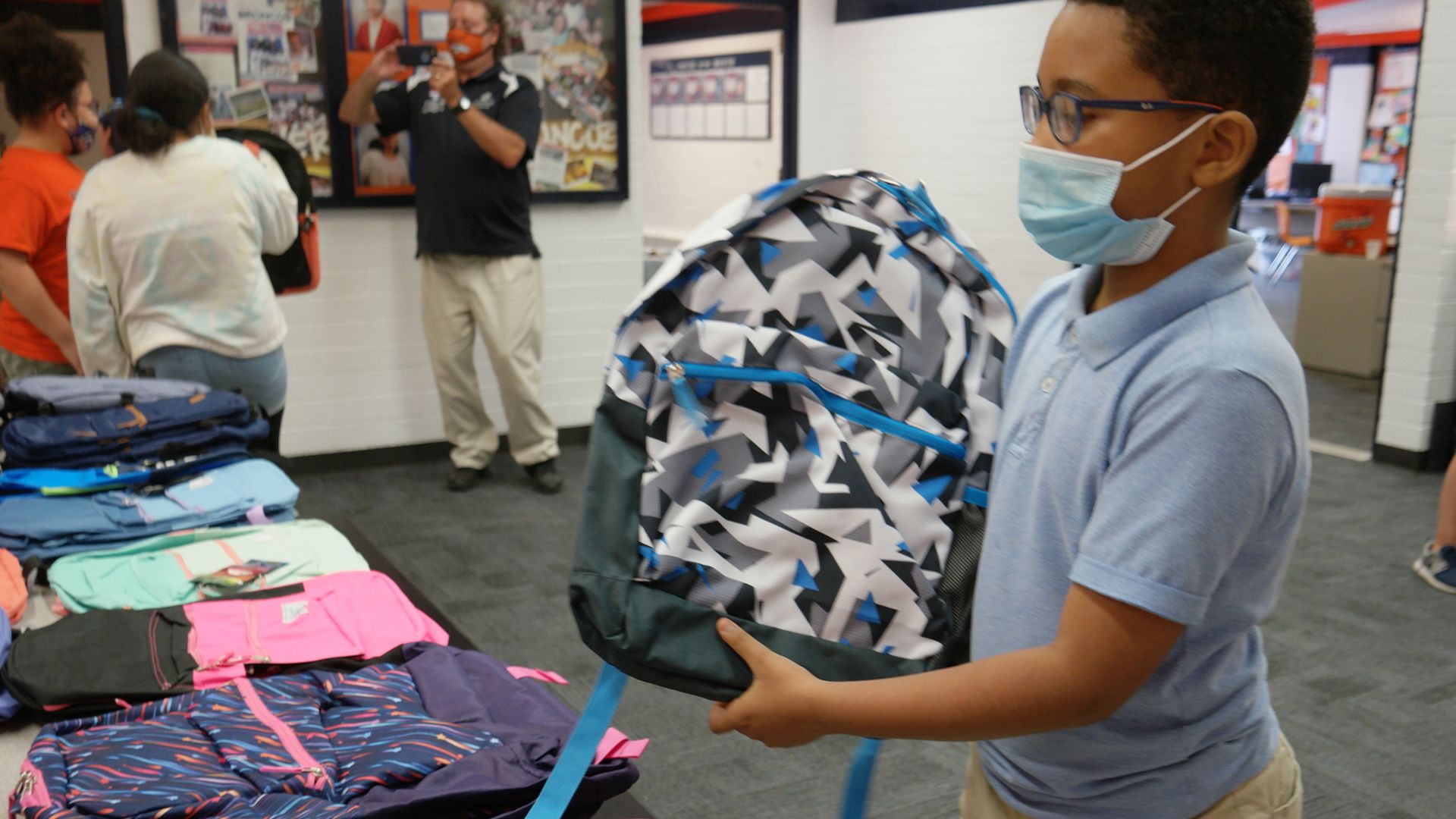 Boys & Girls Clubs of Metro Denver
Boys & Girls Clubs of Metro Denver is adapting to the COVID-19 global pandemic with an unwavering focus on the children, families and communities they serve. With schools closed and basic necessities hard to find, BGCMD is providing access to critical resources – from meals to virtual programming – so Club families have a few less things to worry about during these uncertain times.
By making a gift to the Family Emergency Assistance Fund, you can immediately support kids and families in the Denver community who are being impacted by the COVID-19 crisis. Donations will help meet the basic needs of low-income Club families by providing essentials like food, diapers, hygiene products, cleaning supplies and take-home educational materials.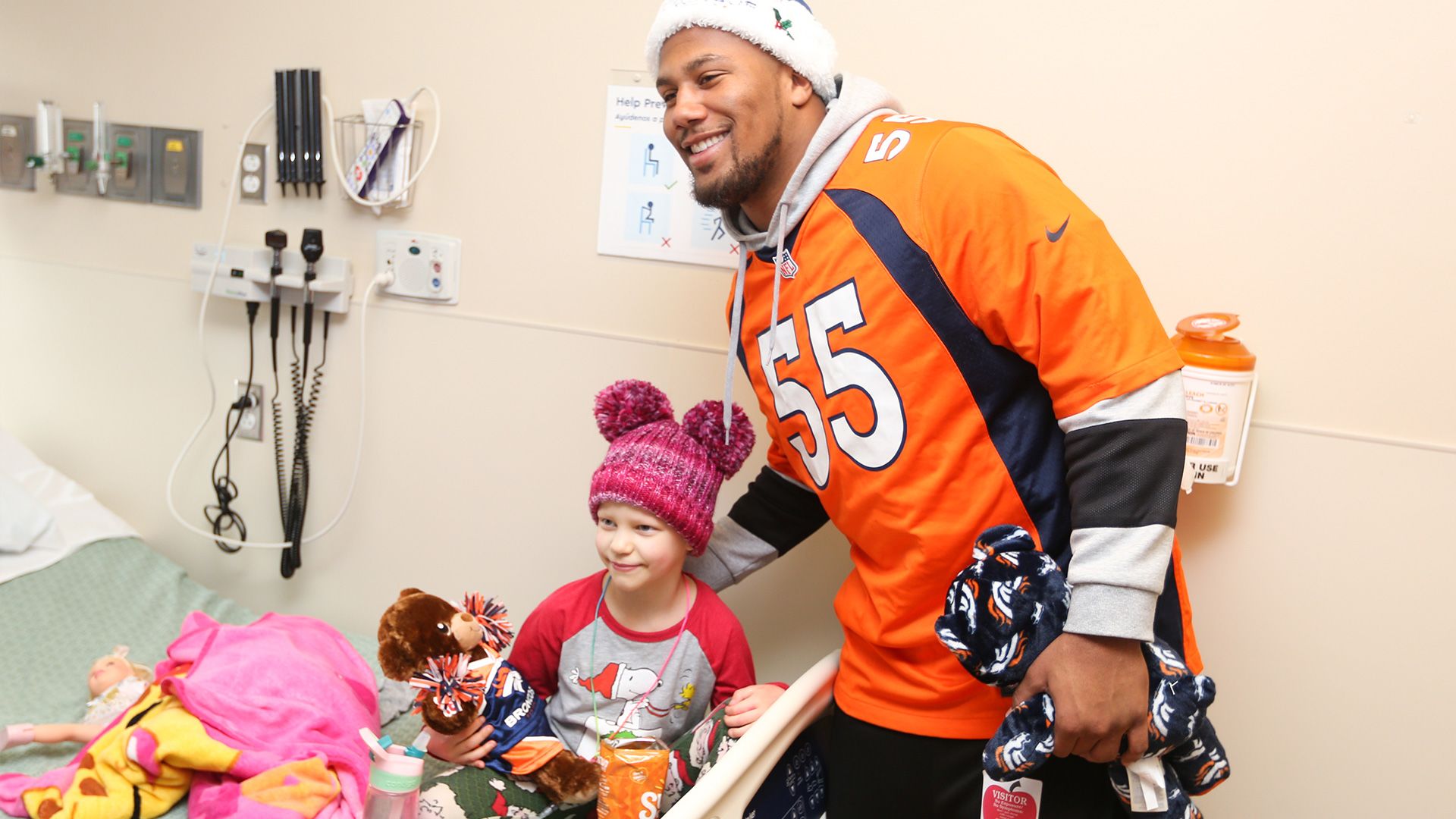 Children's Hospital Colorado
Children's Hospital Colorado's mission is to improve the health of children through the provision of high-quality coordinated programs of patient care, education, research and advocacy. Children's Hospital Colorado is asking for the help of our community to ensure that they are able to continue to meet the needs of patients, and has compiled a list of the ways you can help the hospital and your local community while still maintaining social distancing.
The Children's Hospital Colorado Foundation is requesting monetary donations to the Caregiver Emergency Relief Donation Fund, to help provide personal protective equipment, childcare support, and resiliency resources to keep caregivers at Children's Colorado safe and healthy during the COVID-19 pandemic.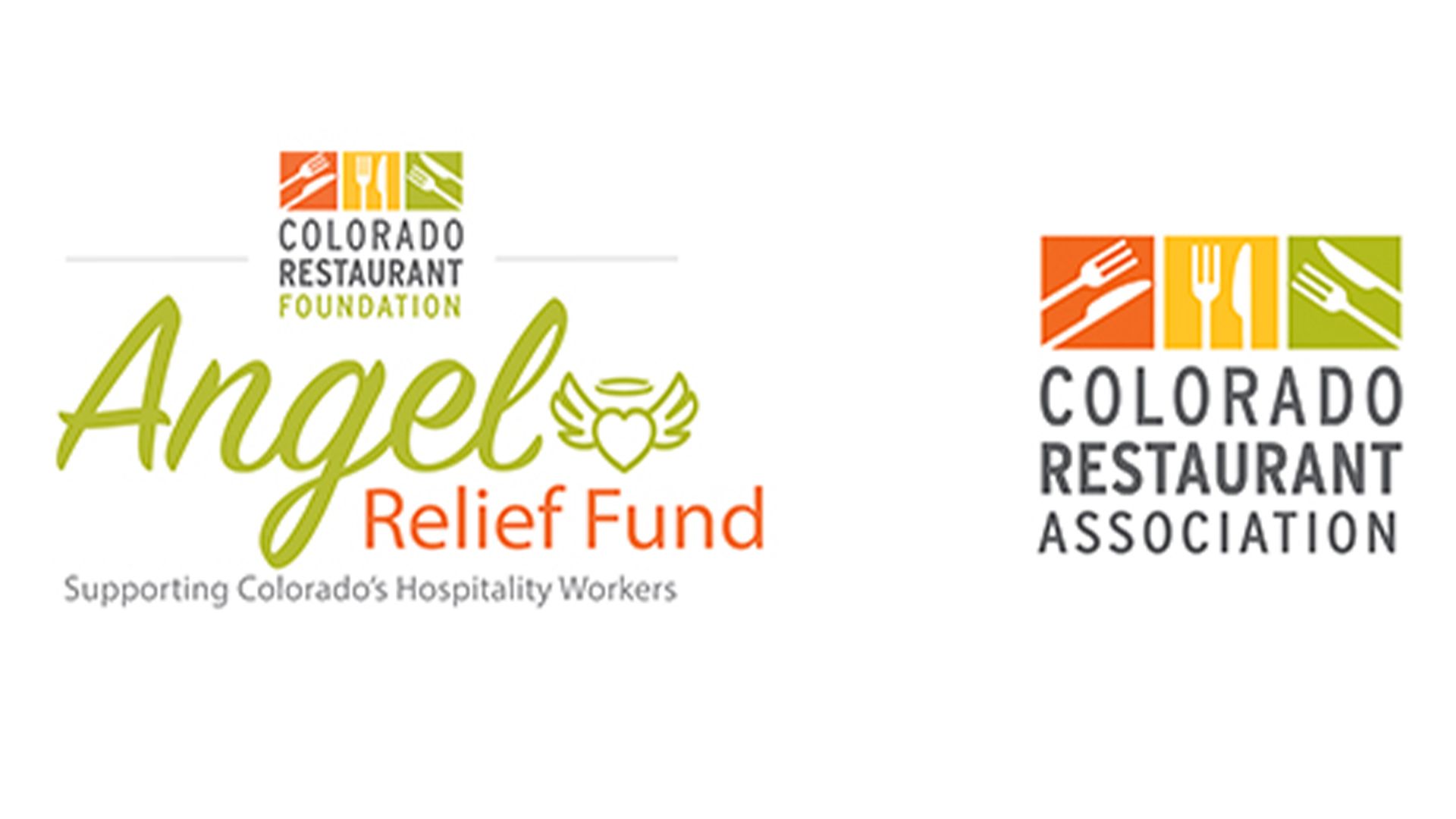 Colorado Restaurant Foundation's Angel Relief Fund
Denver Broncos Charities made a donation of $20,000 to the Colorado Restaurant Foundation's Angel Relief Fund in conjunction with the team's shift to a virtual Taste of the Broncos format in 2020.
CRF's Angel Relief Fund offers pandemic assistance to Colorado hospitality employees who faced an unanticipated hardship. This specific grant was created to support Denver residents currently or previously employed in a Colorado restaurant or hotel for at least 90 days who at some point since January 2020 were unemployed or underemployed due to the COVID-19 pandemic or were diagnosed with COVID-19. CRF provides grants of up to $500 for those that experienced unemployment or underemployment and $1,000 to those that have at some point been diagnosed with COVID-19.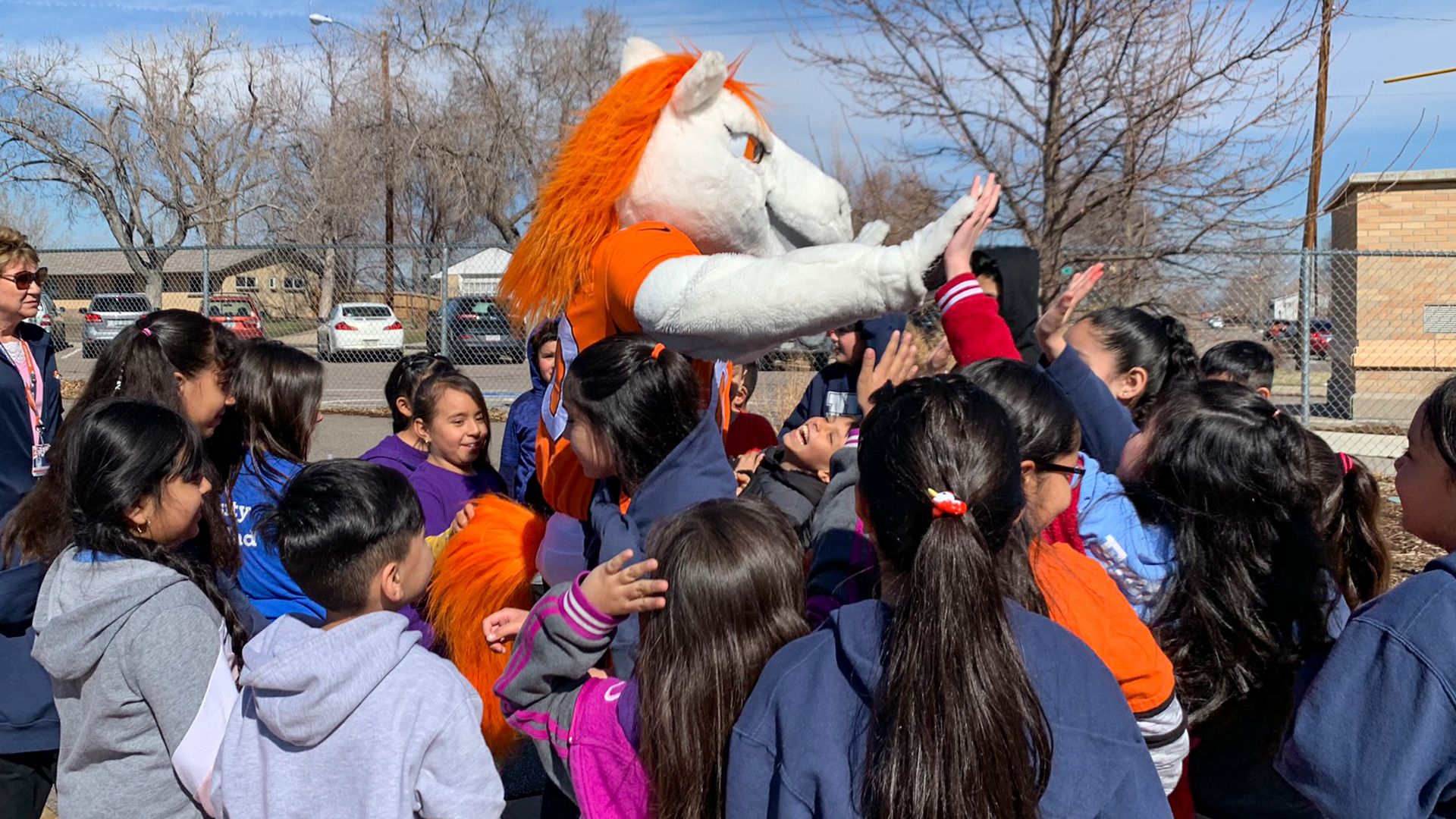 Denver Public Schools
All students enrolled in Denver Public Schools have access to breakfast and lunch meals at no cost, regardless of free and reduced meal eligibility. Families who would like to get meals for children at home may go to their nearest school cafeteria and request meals for children 18 years and younger.
Families are encouraged to complete a Free and Reduced-Price Meal Application to be eligible for additional family benefits and school funding, including items such as fee waivers, EBT benefits, and to ensure proper funding for schools.
Denver Public Schools Foundation is requesting donations to the Emerging Needs Fund to ensure that the needs of our community are continuously assessed and that DPS has the ability to support emerging needs as new needs related to the COVID-19 crisis arise.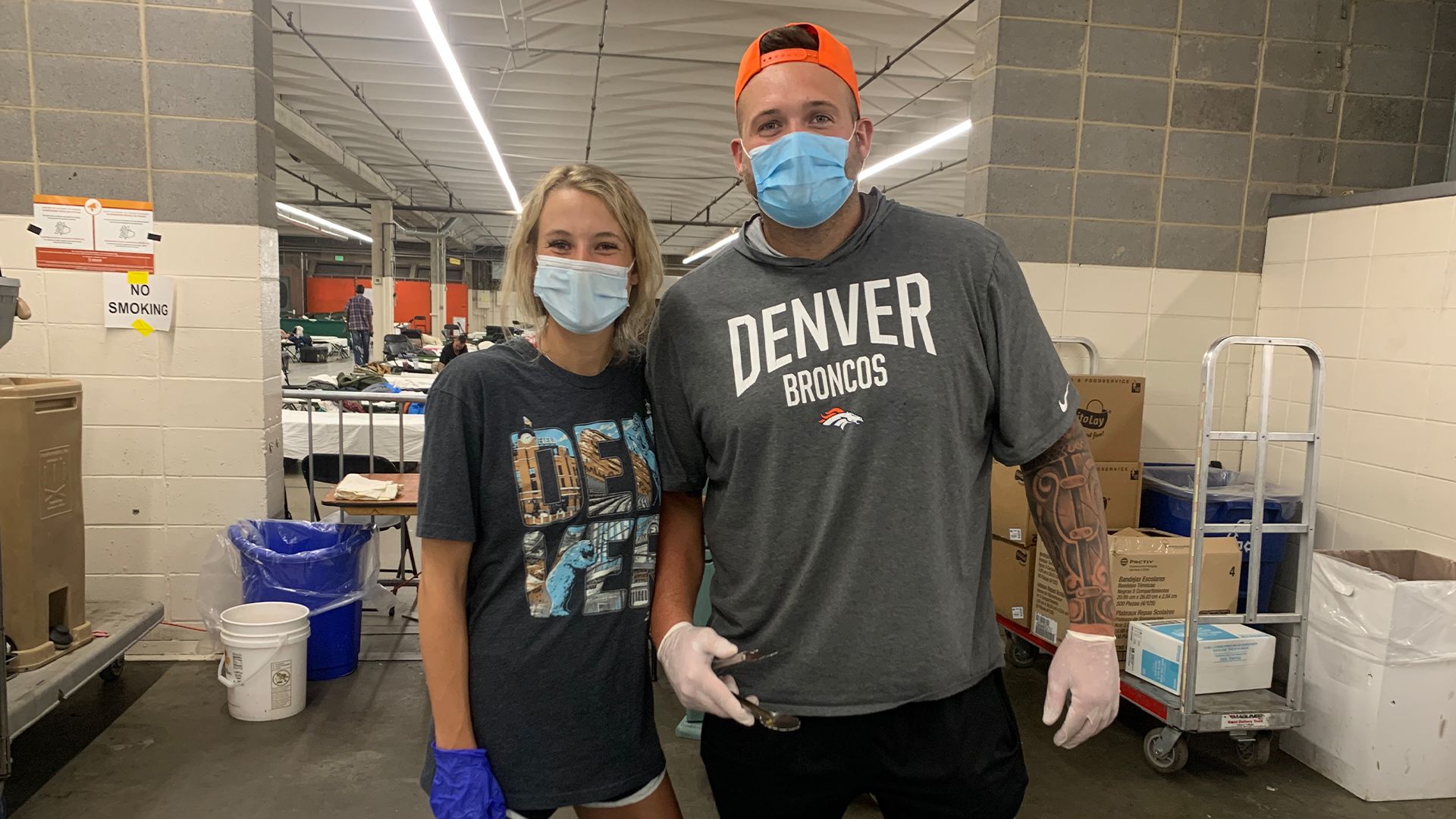 Denver Rescue Mission
Denver Rescue Mission is committed to serving their guests and participants through this crisis. Denver Rescue Mission, Fort Collins Rescue Mission and Harvest Farm are considered essential services and continue to operate even as stay-at-home orders are in effect across the state. If you are healthy and under 60 years old and do not have respiratory issues or other health issues, please sign up to help serve meals to Denver Rescue Mission guests and participants.
Food Bank of the Rockies
Food Bank of the Rockies continues to provide people and families with food assistance as COVID-19 impacts our communities and has seen an increase of more than 100% in need since the pandemic's outbreak. More than 1/3 of people seeking food assistance are doing so for the first time.
Food Bank of the Rockies has an urgent and immediate need for monetary donations and healthy volunteers, so that they can continue providing food assistance.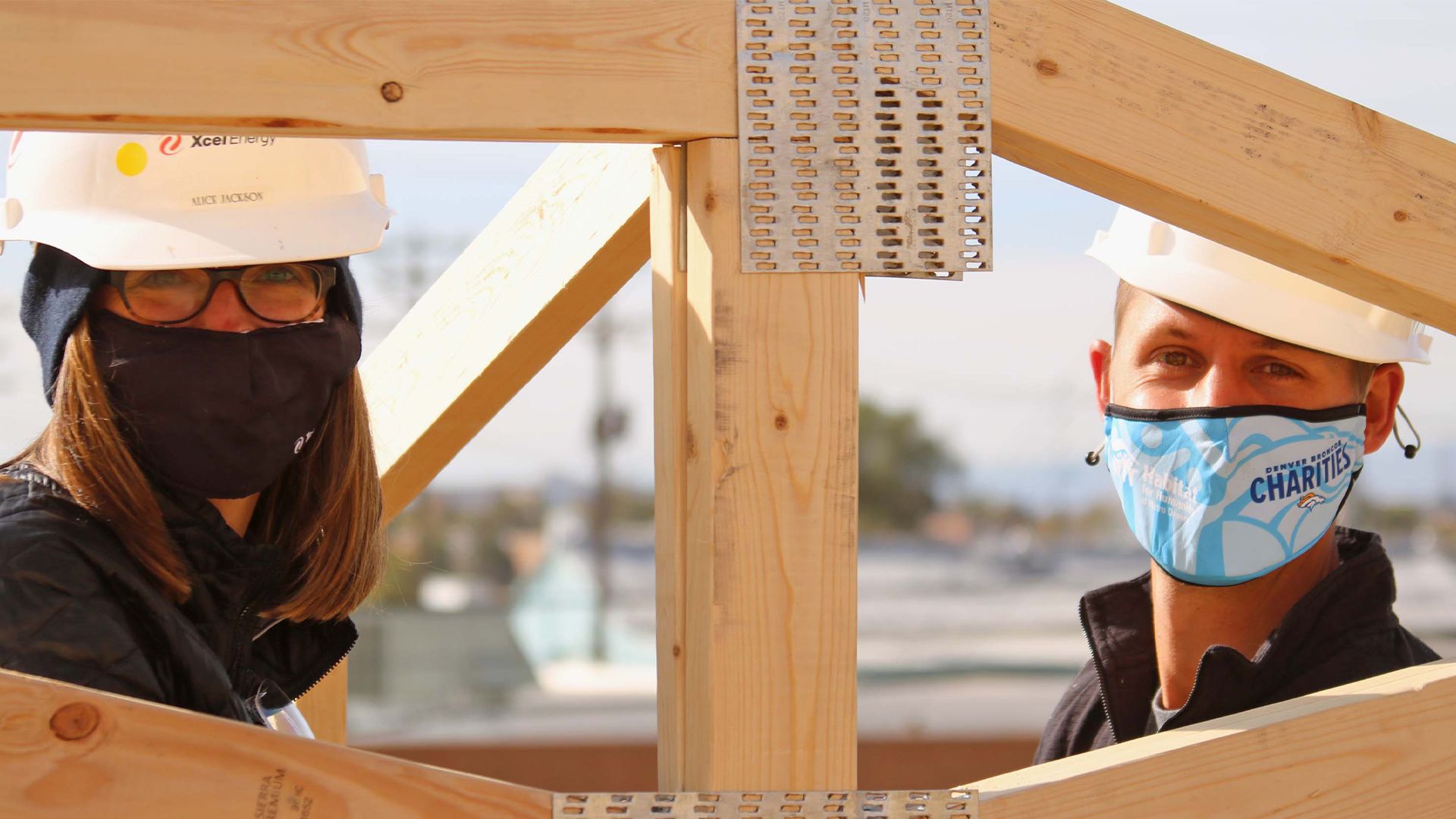 Habitat for Humanity of Metro Denver
Habitat for Humanity brings people together to build homes, communities and hope. While most of us are staying home during the COVID pandemic in an effort to flatten the curve, some families do not have a decent home where they can shelter in place.
Habitat Metro Denver has set up an Emergency Housing Stability Fund and encourages those who are in a position to make a donation to do so during these turbulent times. Donations will help Habitat build housing stability for hardworking families who are struggling right now.
Make-A-Wish Colorado
Make-A-Wish Colorado faces a record number of wishes waiting to be granted as a result of the COVID-19 pandemic. While they wait for their wish to come true, help Make-A-Wish do all they can encourage them by sharing a message of hope. Together we can shine a light of hope and joy for children in their darkest days, bringing them strength for tomorrow.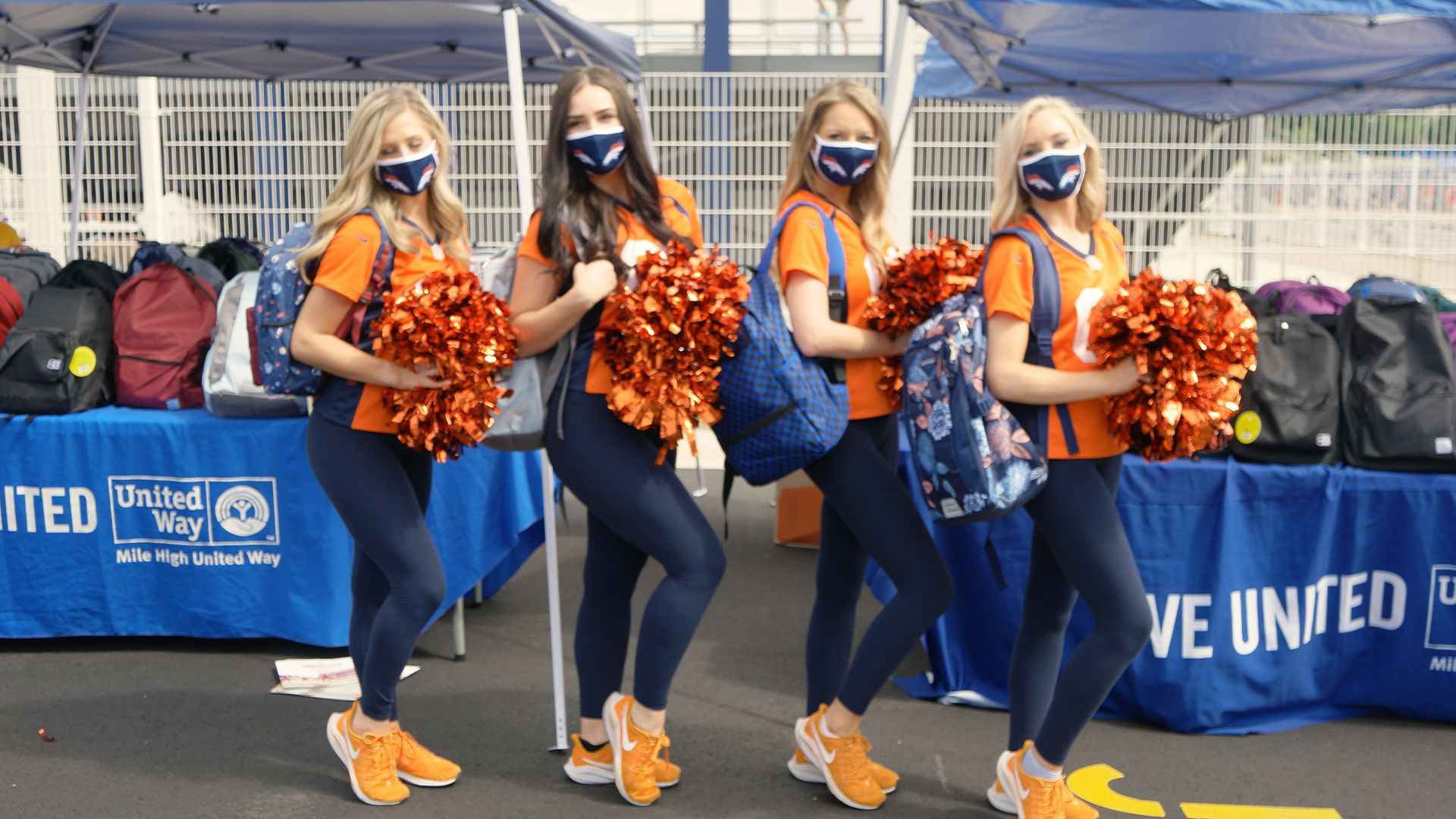 Mile High United Way
Mile High United Way's 2-1-1 Help Center is taking an unprecedented number of calls, to help individuals and families impacted by COVID-19, and has increased 2-1-1 staff in order to reach more people in need of critical resources, like food, shelter, rental assistance, childcare, and more.
Mile High United Way has also compiled a list of ways to help those impacted by COVID-19, including volunteer opportunities with various nonprofits. Mile High United Way is also the fiscal agent for the State of Colorado's relief fund, offering aid to nonprofit organizations supporting Colorado communities, organizations, and individuals affected by the outbreak.
UCHealth
UCHealth's network of nationally-recognized hospitals, clinic locations and health care providers extends throughout Colorado, southern Wyoming and western Nebraska. UCHealth has set up a COVID-19 Relief Fund, with 100% of donations aiding medical professionals through efforts such as; providing essential medical supplies, constructing emergency care structures, or offering critical support for frontline staff. UCHealth is also asking people to send notes of encouragement and support for all staff and providers who continue to provide high quality care to our community.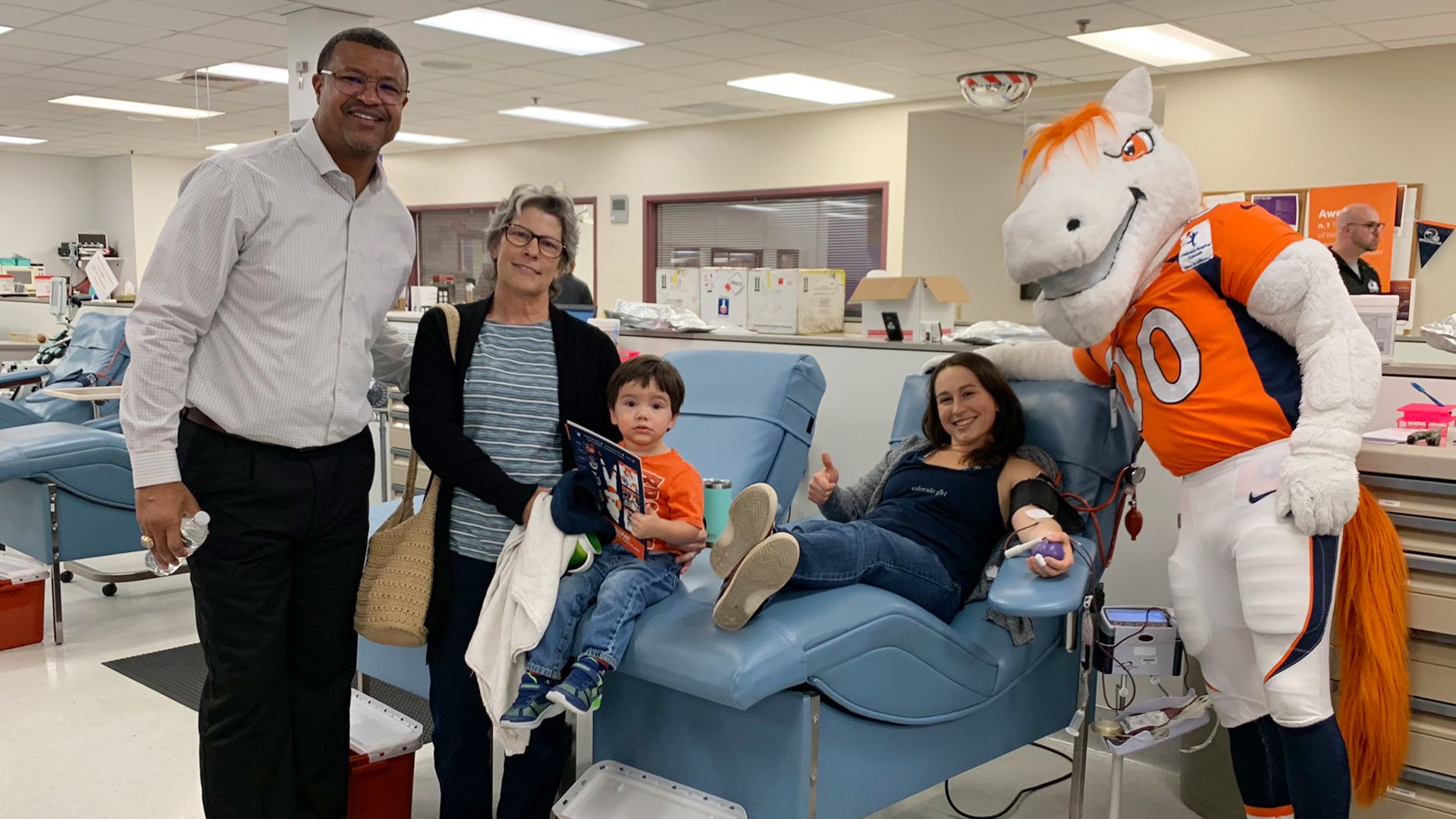 Vitalant
Vitalant, one of the nation's largest nonprofit community blood service providers, has an urgent need for blood donors to support local medical facilities. As COVID-19 impacts local hospitals and medical facilities, and mobile blood drives continue to be cancelled, Vitalant currently faces a shortage in its blood supply.
Vitalant strongly recommends that healthy donors schedule an appointment for a donation over the coming days and weeks—instead of donating without an appointment right now—to help them better serve donors and appropriately manage the blood supply.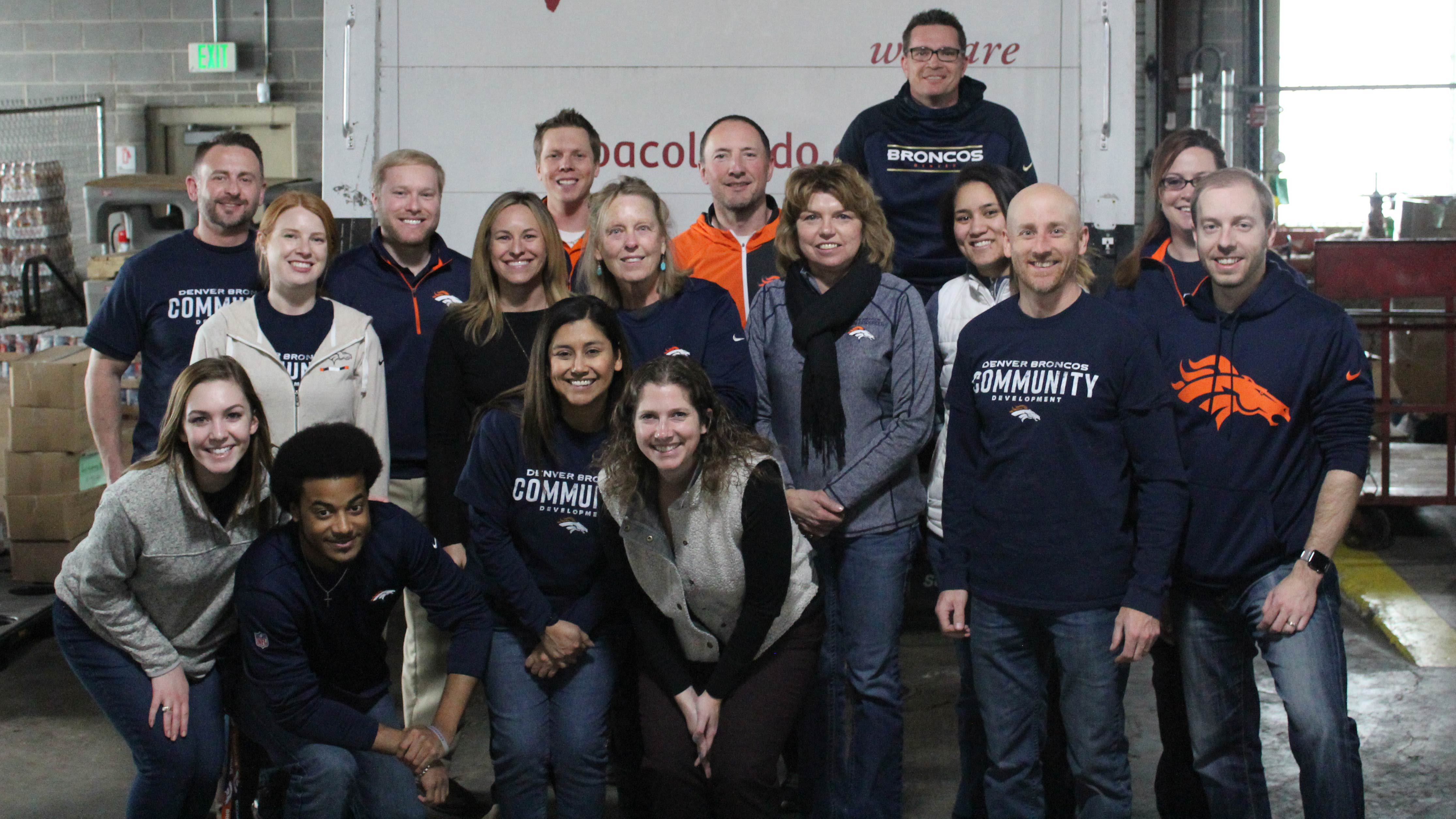 Volunteers of America: Colorado Branch
Volunteers of America is dedicated to supporting and empowering the hungry, the frail elderly, people with disabilities, at-risk youth, homeless individuals, women in need and veterans and their families. VOA Colorado is in need of volunteers to assist with their outreach and has a list of ways people can help in person or remotely from home. Healthy volunteers are encouraged to sign up to serve meals at the Mission.
VOA Colorado is also accepting monetary donations and the following items: food to make sack lunches, grocery bags, cleaning supplies, hand sanitizer, personal protective gear, and non-perishable food items.