Denver Broncos All Stars Cheerleaders
The Denver Broncos All Stars program is a performance-based program that strives for excellence. This dance team provides young girls an opportunity to consistently train with the Denver Broncos Cheerleaders and perform in front of 76,000 fans at three to four Broncos games per year. The Denver Broncos All Stars practice at Broncos Stadium at Mile High two times per week and represent the Denver Broncos at several Charitable and community events around the state of Colorado. In 2016, the All Stars performed at over 20 events, including the 9News Parade of Lights, Ronald McDonald House/KOSI 101 Radio-thon, Race for the Cure, the Dare to Play Game hosted by Ed McCaffrey and the Global Down Syndrome Foundation, Light the Night Leukemia Walk, Jodi's Race and more! The All Stars conclude their season with a final performance at the Disneyland California Adventure Parks and workshop with the Disney cast.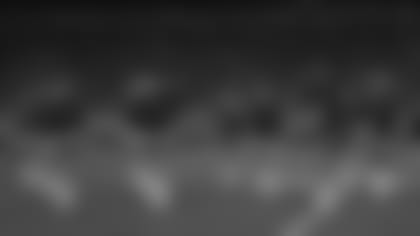 The focus of the Denver Broncos All Stars program is to not only improve your daughter as a dancer, but to provide your daughter with opportunities that will contribute to her character and core values. This program focuses on charity work, teambuilding and achievement.
The 2017 All Stars Program Evaluation Dates have been set!
Workshop and Parent Information Meeting: Tuesday, April 4, 2017 – 5:30 p.m. – Broncos Stadium at Mile High​
​Final All Stars Evaluation: Tuesday, April 11, 2017 – 5:30 p.m. – Broncos Stadium at Mile High