Denver Broncos Junior Cheerleaders
Please note that putting your name on the waitlist does not guarantee a spot in the program. Registration is limited to the first 650 kids on a first come/first serve basis. Complete program details are below as well as a link to your Parent Packet. Registration for the 2019 season will begin in March. You will be emailed directly with more complete registration information so please make sure to enter your email address accurately!
The Junior Denver Broncos Cheerleaders (JDBC) program is designed specifically to promote self-esteem, pride, commitment, and discipline among young women ages six to twelve. This program offers a rare and truly special opportunity for young women to perform during pregame and halftime shows for 75,000 Denver Broncos fans at Broncos Stadium at Mile High. Junior Cheerleaders will participate in monthly clinics taught by the Denver Broncos Cheerleaders and have the opportunity to participate in charity and community appearances. JDBC clinics will be held at either Broncos Stadium at Mile High or the UCHealth Training Center on one Saturday per month from June through December.
No tryouts are required! The Junior Denver Broncos Cheerleaders is a team tailored to kids of all ability levels. This is a community program open to young girls with years of experience or girls who are just being exposed to cheerleading and dance.
Costs associated with JDBC are the registration fee, uniform and tuition.
The JDBC uniform is custom designed by one of the Denver Broncos Cheerleaders uniform designers. Uniform details and cost breakdown (approximately $250), can be found in the Parent Info Packet, link below. Each Junior Cheerleader will be fitted for her uniform during on-site registration. You will sign up for an on-site registration time slot when you receive your emailed registration information. Please sign up for a time when your daughter can be present with you to be fitted for a uniform. A parent must be present during fitting and approve by signature the sizes to be ordered.
JDBC tuition can either be paid in full at registration or can be paid in installments during the season. If you pay tuition in full at registration you will receive the month of January for free (that's a $50 savings!). Tuition in full at registration is $350. This covers 8 months of instruction. If you choose to pay in four installments during the season, those installments are:
Payment #1: due June 1st, $50.00
Payment #2: due July 1st, $50.00
Payment #3: due August 1st, $50.00
Payment #4: due September 1st, $50.00
Payment #5: due October 1st, $50.00
Payment #6: due November 1st, $50.00
Payment #7: due December 1st, $50.00
Payment #8: due January 1st, $50.00
All payments made to JDBC must be either cash or credit card (Mastercard or Visa) through our Zen Planner online payment system. No checks will be accepted.
FOR SPECIFIC JDBC PROGRAM DETAILS, PLEASE CLICK HERE TO READ THE PARENT INFO PACKET!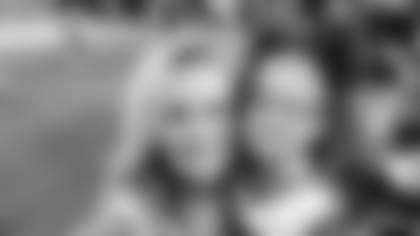 Q: Are parents able to stay during rehearsal?
Yes! Parents are always welcome to attend clinics with their daughter, however many parents choose to spend their hours of free time elsewhere! Please be assured there is always plenty of supervision and safety of your daughter is our #1 priority.
Q: Do parents get tickets to the games?
No. You may contact ticket sales at Broncos Stadium at Mile High for additional information on how to secure tickets to Broncos games. Last season, JDBC did have access to purchasing discounted tickets for the first preseason game that JDBC performed at. At the end of the season, we will provide a free link to all professional video and photography from each game performance. Family is always welcome to attend other performances and practice opportunities.
Q: How will JDBC get to the stadium on game day?
JDBC will meet our buses at North or South High School. The buses will shuttle JDBC to the stadium and will return them after their performance. If you have tickets to the game and have a ticket for your daughter, your daughter will meet you at Gate #5 in the stadium after the performance.
Q: Who will be watching my daughter?
Our #1 priority is the safety of your daughter! Each squad of 15-20 girls is assigned two squad parents and a Denver Broncos Cheerleader for the entire season. These parents are at every clinic and game and are chosen from our staff based on an application and background check. All squad parents must attend one of our mandatory trainings. On game day, each squad takes an additional 2 to 3 parent volunteers to assist with supervision (during the clinic before each game, we will do a sign-up for extra volunteers for that upcoming game). If you are interested in becoming a squad parent, applications and background checks will be available to fill out at on-site registration.